I move to Victoria BC on Sunday and waste no time booking an appointment at Bushido Brewery's next BOP facility, Bedford Brewing, for Thursday afternoon.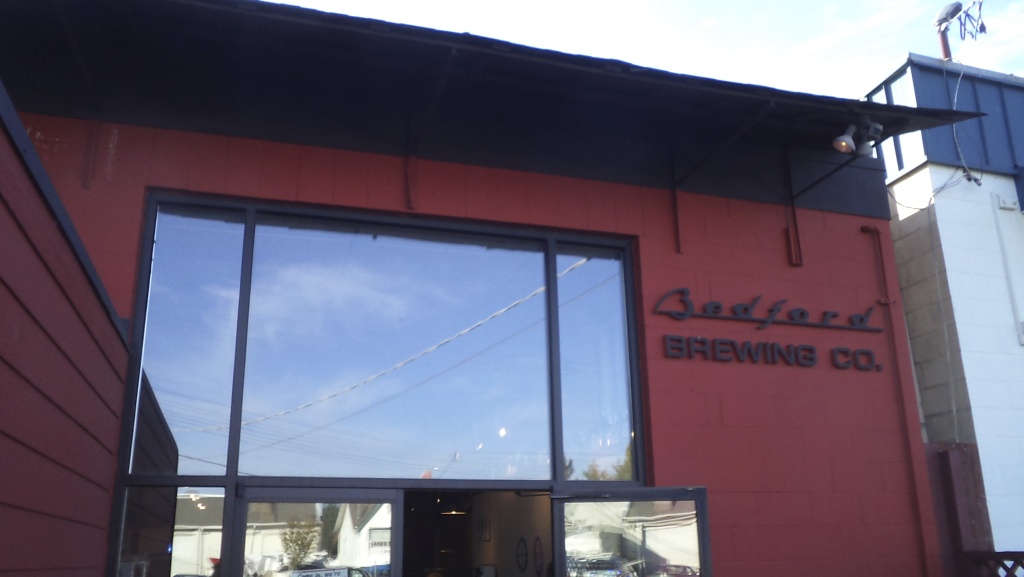 Bedford Brewing is located in Esquimalt BC, adjacent to Victoria BC. It's just a short drive from my office and also very close to my current place of residence. There is more than one BOP facility in the area and I chose Bedford because they are all-grain. Unfortunately, I don't have time to compile my own recipe to brew on their equipment so I decide to brew one of theirs, opting for the Scottish Peated Ale.
I show up at 3:00 PM on Thursday for brew day. It's really nice to brew in the middle of the day because the place is basically empty. They've already done the mash and the wort is in my kettle heating up.
Immediately I proceed to measure out my specialty grains and steep them in the kettle. Then I measure out my hops. After steeping the specialty grains we bring the kettle to a boil. Their system has a water faucet at each kettle which is very useful for spraying down the foam to prevent boil over.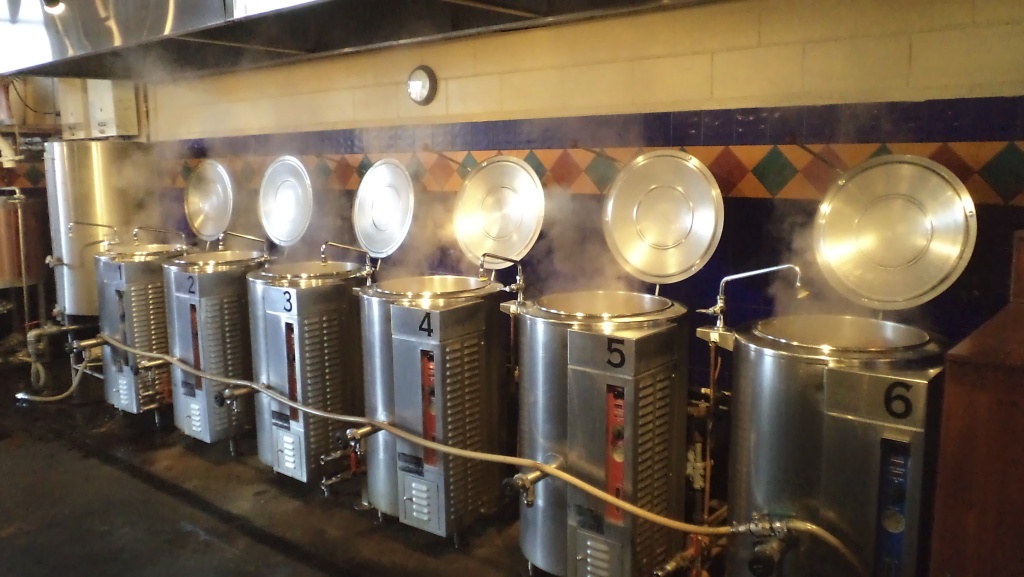 Near the end of the boil I add Irish moss, then the aroma hops. The brewmaster on duty, Jared, handles transferring the wort from the kettle, through the heat exchange, and into the fermenter. Just like at Gallagher's, Bedford uses an O2 tank connected to the line to aerate the wort on its way to the fermenter. Interestingly, Bedford harvests yeast from each fermenter and to aid in this process they put a large plastic bag into each fermenter and then fill that with the wort. Then, later, after transferring the beer out of the fermenter, they have they yeast they want to harvest inside the bag.
After the transfer is complete I pitch the yeast and that makes the end of of this brew day!
Check out our Facebook page for the full photo gallery.