It was right before Christmas 2012, on my beer pilgrimage to visit St. Bernardus in Belgium, when I learned that they had recently opened a brasserie in Tokyo. I knew I had to go there.
Fast forward to today, March 24, 2014. It's my first day of my month-long stay in Japan. I just left work, and I'm on my way to Brasserie St. Bernardus to enjoy some Belgian beers in Tokyo.
I take the JR from Shibuya to Kanda Station. It's a windy night. St. Bernardus is just a few blocks from the station. I snap a picture from across the street before heading inside.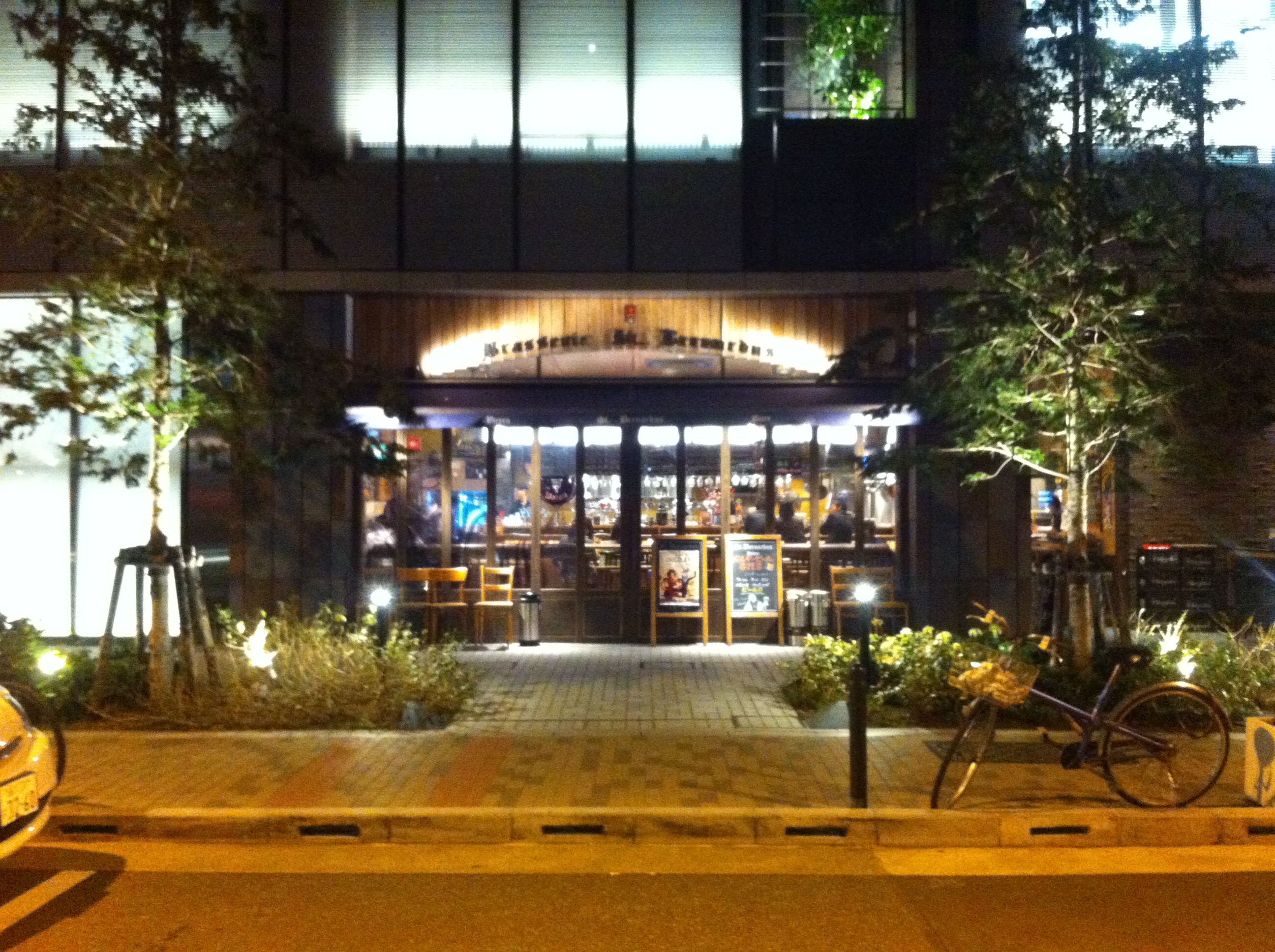 After warm welcome, as usual in Japan, I'm seated at the bar, so I get to take a look at all the taps up close. Awesome!
There are a lot of beers here I want to try. Almost everything from St. Bernardus is on offer, save for a few. The Watou Tripel is nowhere to be seen. (I've only had it in Belgium, and it isn't sold in the US.) The Tokyo isn't here either. It's either out, or it really was a one-time-only beer to commemorate the opening of this brasserie.
There's a nice draft offering from other Belgian breweries, too, including Mikkeller and De Ranke. There are also Belgian beers from a Japanese brewery called Rio. Here's the full tap list:
I've feeling some nostalgia from my time in Belgium, so I order the St. Bernardus Grottenbier (グロッテンビア), which I had in Belgium, and also isn't sold in the US. My 250ml pour arrives:
Time for some food. After asking for a recommendation (おすすめ – "osusume" in Japanese) I order the pate and Belgian frites. Both are delicious.
For my second beer, I choose the Mikkeller Single Hop IPA, brewed with Sorachi Ace, which is a Japanese hop variety and the same hop that we use in our own Japanese Pale Ale. It's nice to have the Sorachi highlighted in this IPA – the unique lemon-like flavor is easily distinguished.
The whole place is done up in wood and decorated with Belgian signage and knickknacks. It feels kind of like a Brussels pub, but also distinctly Japanese.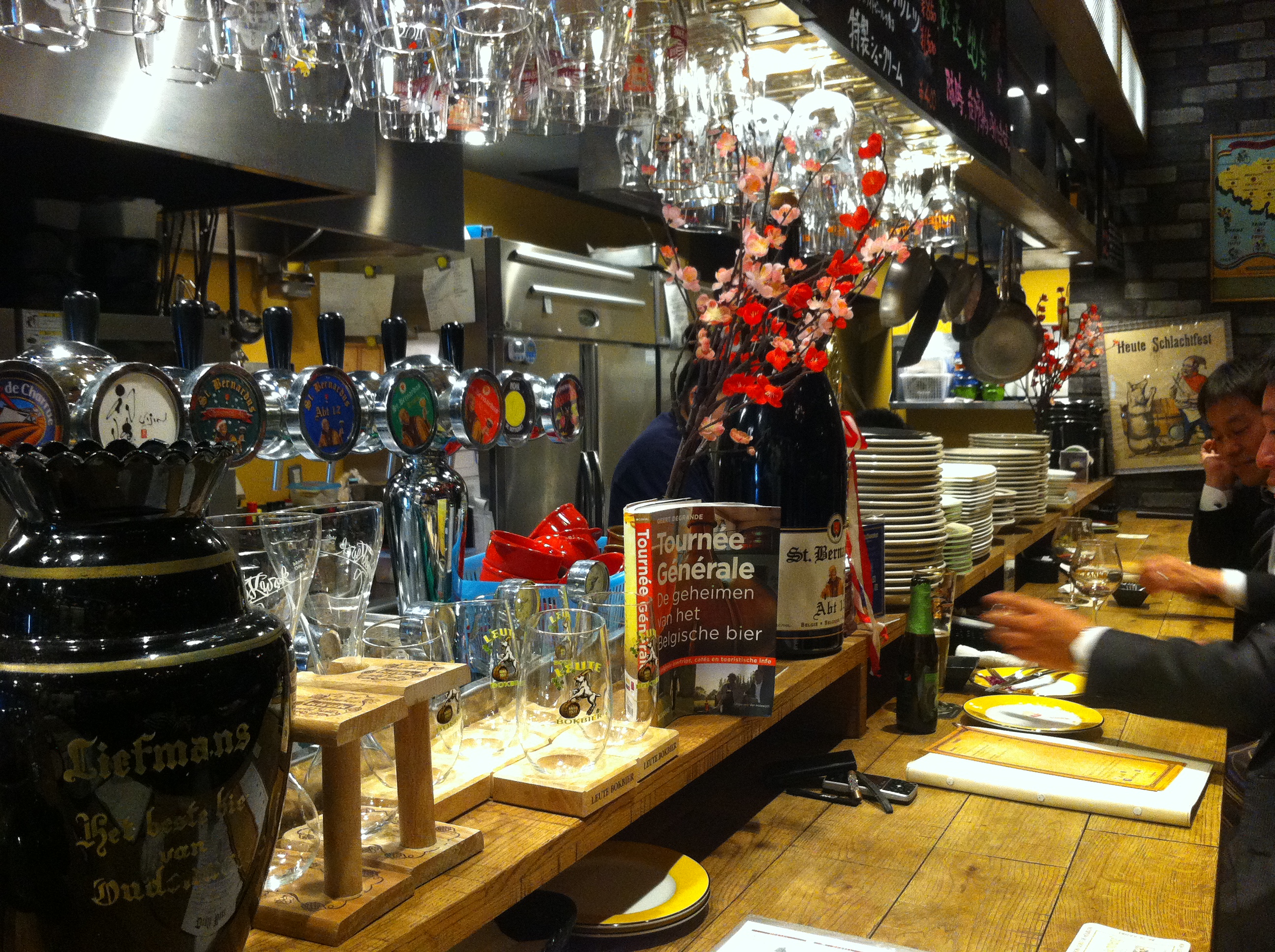 They have a book about Belgian beers, with a large section featuring Westvleteren, and I thumb through it for a bit.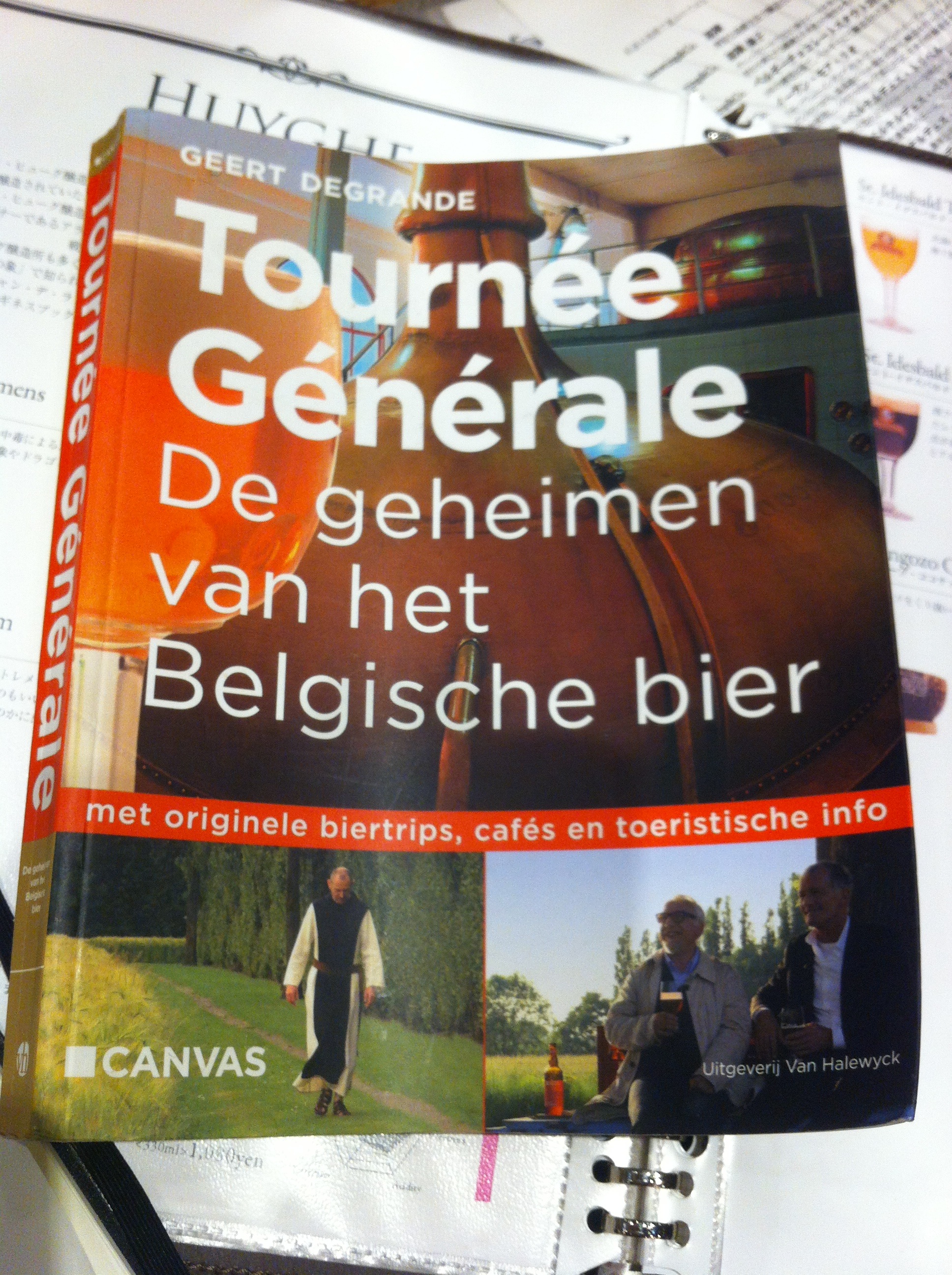 For my third and final beer I roll with a Japanese brewery and choose the Belgian Chocolate Stout by Rio Brewing & Co. The chocolate and Belgian yeast both have a nice presence and this is an enjoyable dessert beer.
I chat for a while and make friends with my bartender, Moto. He's a beer geek, too, and has visited Belgium!
On my way out I take one last look at the bar from the far side of the room. Then I sprint to the station and just barely make the last train home. Whew!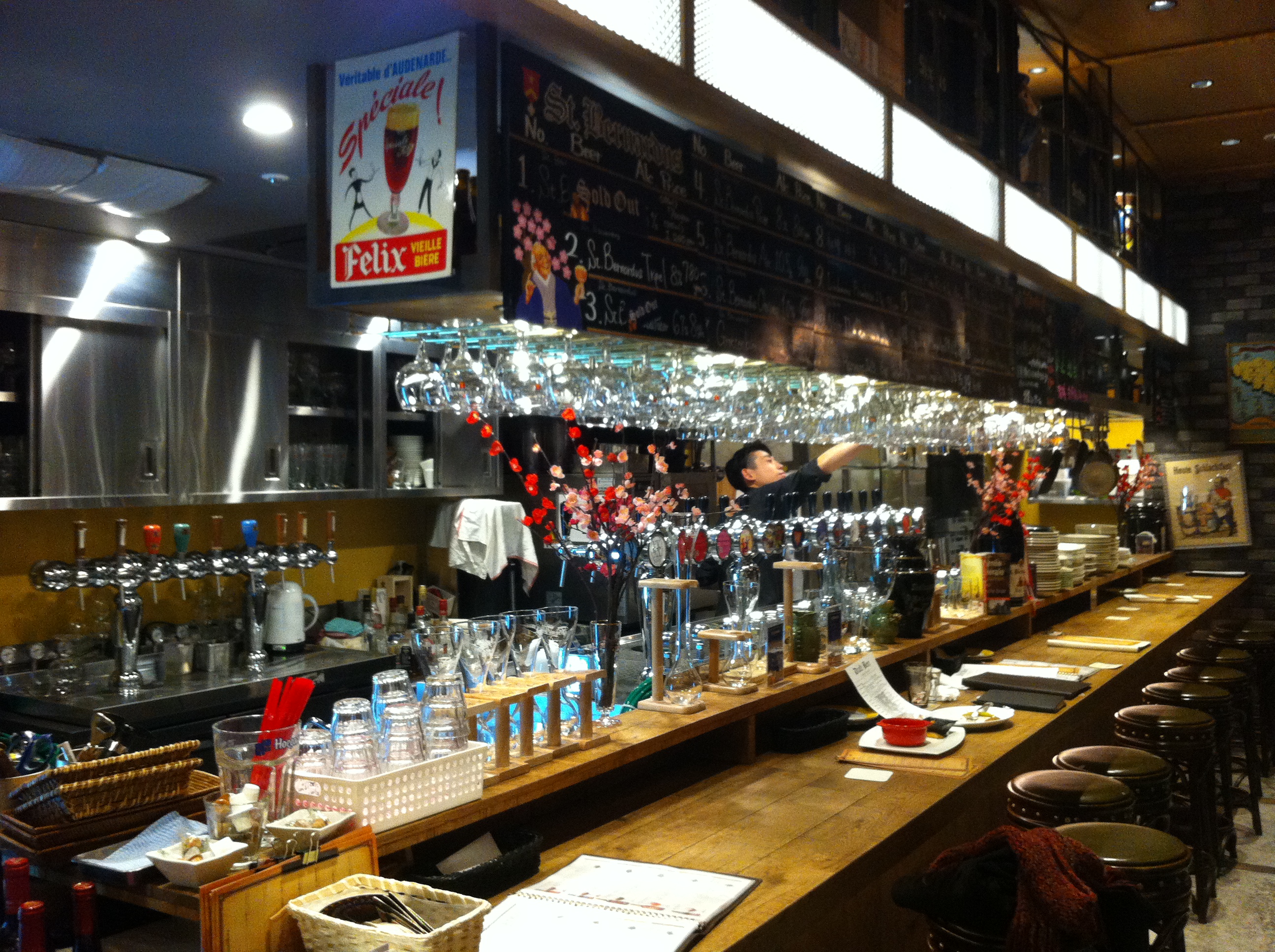 St. Bernardus Brasserie is an excellent experience. The beer selection is solid, with many Belgian drafts on offer. Though I didn't order anything from the bottle list, I looked at it, and there are many good beers there as well. You won't be disappointed.
You can browse the full gallery of photos from Brasserie St. Bernardus on the Bushido Brewery Facebook page.