Kirin-City is located just a few steps from my office in Shibuya. It's my first day at work in Japan, and I'm on lunch break, so I decide to check it out:
The United States only gets one kind of beer produced by Kirin, the "standard" Kirin, which is actually brewed in an Anheuser-Busch facility in Los Angeles.
I am surprised and pleased to discover that Kirin produces other styles of beer for the Japanese market to enjoy. Here's the menu at Kirin-City: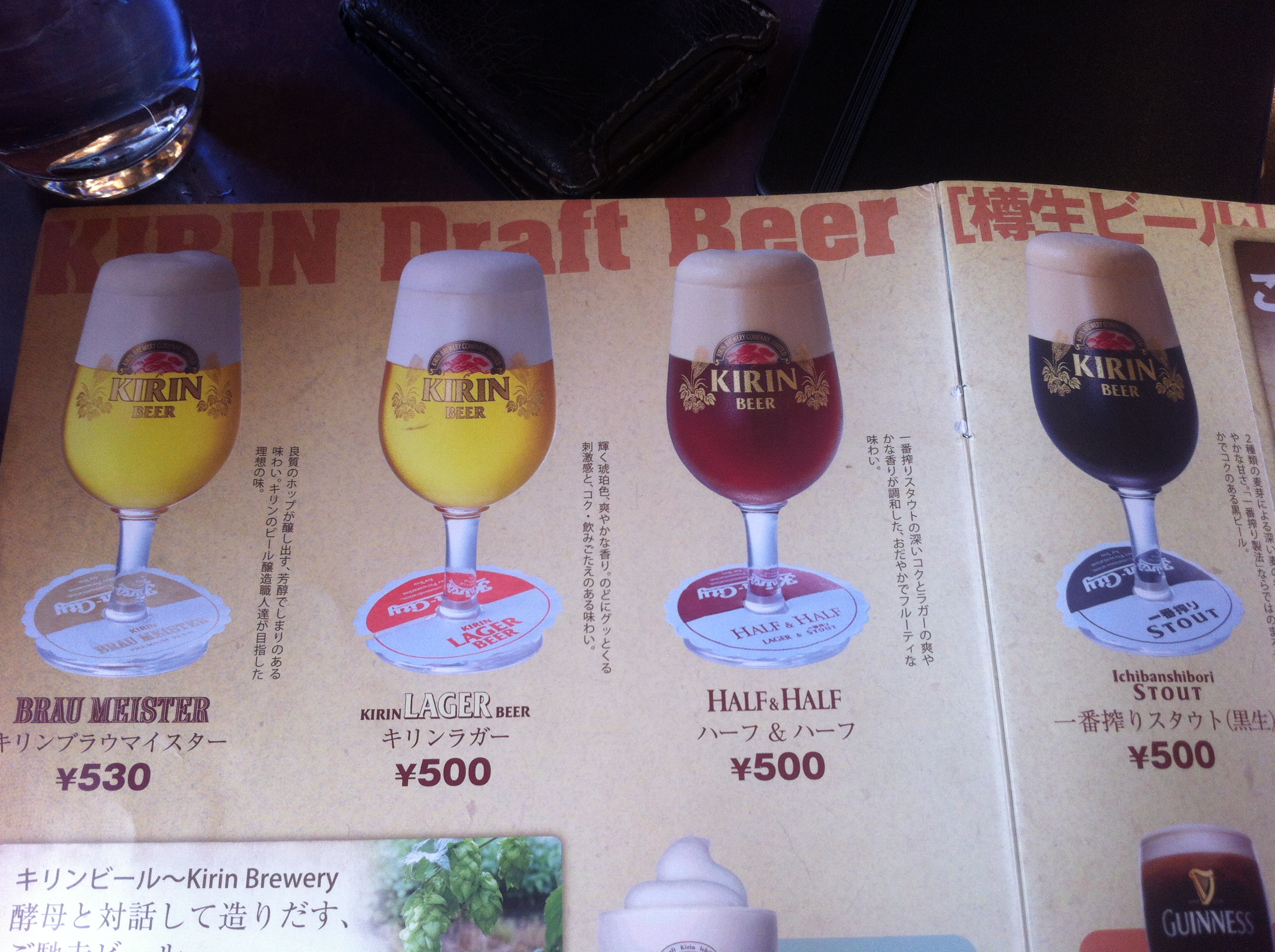 In addition to their standard lager offering this restaurant features Brau Meister, Half & Half, and Ichibanshibori Stout. I'm not sure what style Brau Meister is, but I'm guessing a German lager. Half & Half is half stout, half lager, so it says. It's unclear if this is achieved by blending two beers when pouring, or if this is simply how they describe the style.
If this was the end of my day I'd be trying them all. However, since it's only lunch, I'm picking the Ichibanshibori Stout.
The bartender carefully manages the pour in order to create the head effect, using a process that involves several pours and letting the beer sit between each pour. A few minutes later my beer arrives:
The head has a nice chocolate flavor and it's a very drinkable stout. It is quite good, though certainly does not rank among my favorites. I prefer stouts to be bitter, with a heavier viscous body, and high ABV. The Ichibanshibori isn't that – it's much lighter bodied and session-able.
Time for food. While not the ideal pairing, I order a curry plate for lunch, which is very good: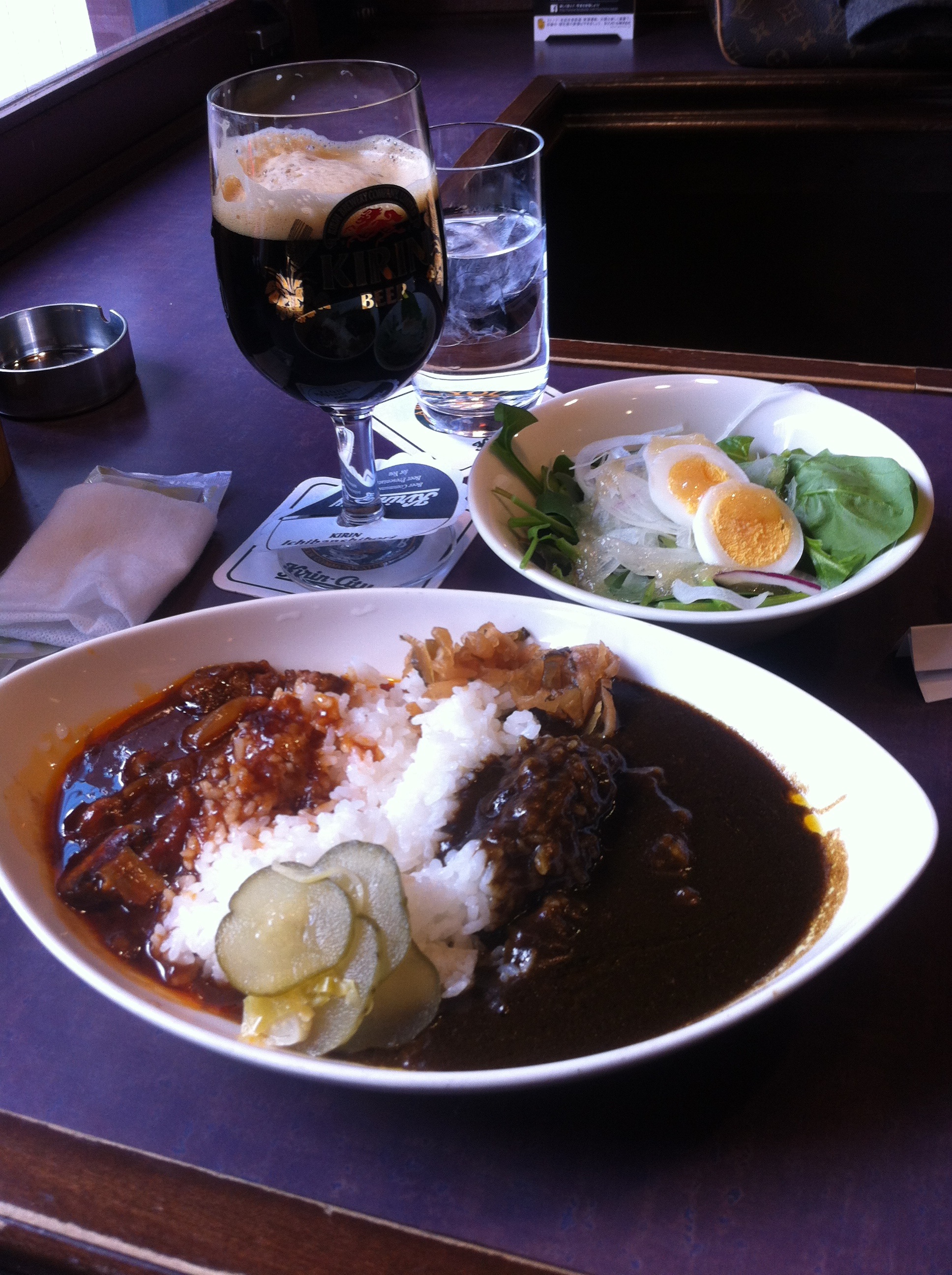 I want to return to Kirin-City to try the Brau Meister and Half & Half. For now, though, it's time to return to work.
Let's take a peek at the bar before leaving. This is a few from the front of the restaurant, looking in. Notice the white vent on the ceiling near the top of the photo. That's a sign that smoking is allowed here, which is still the case in many restaurants and bars in Japan.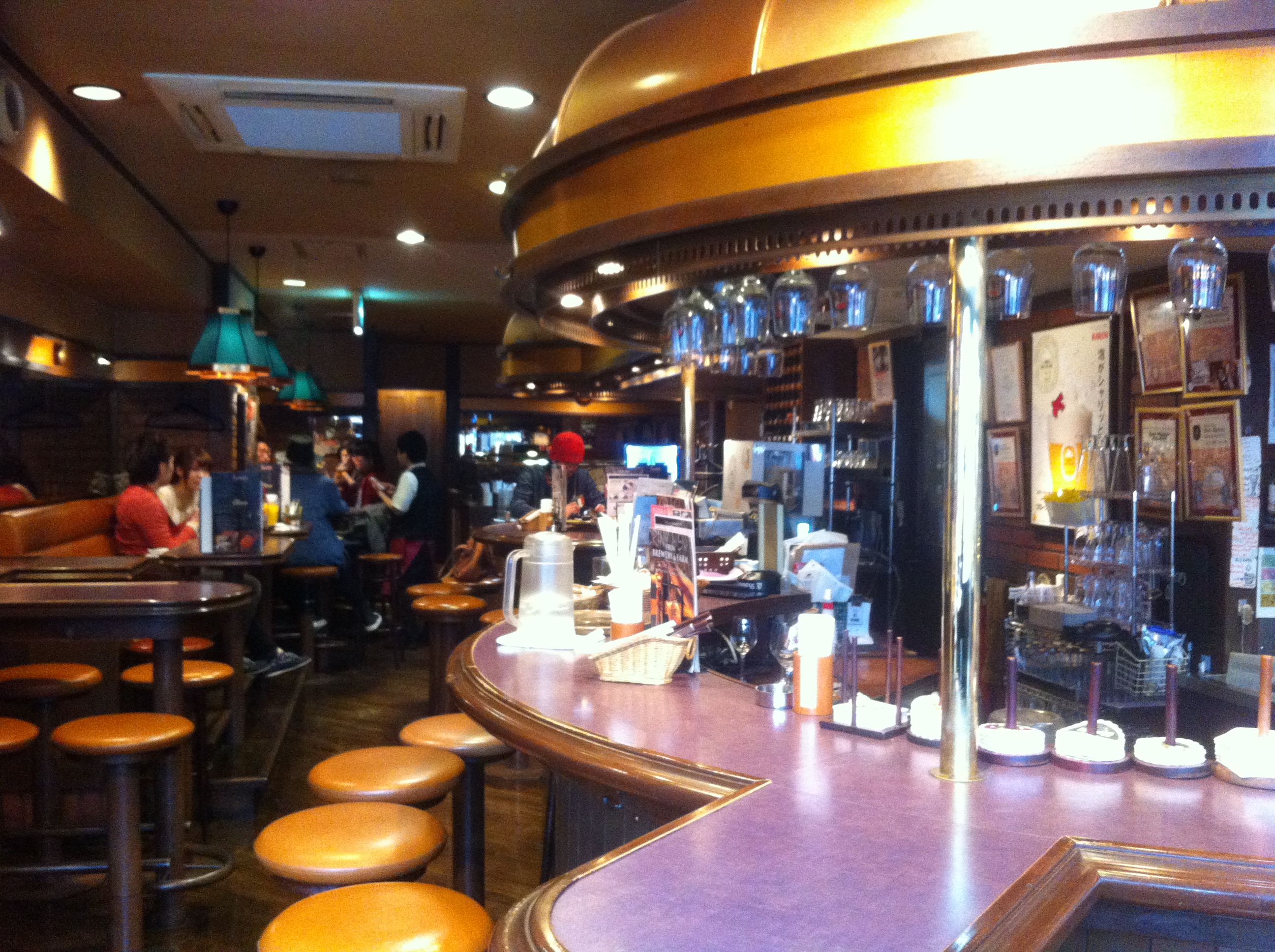 Here are the taps. Fancy-looking! Another Ichibanshibori is resting between pours.
Note the round paper adornments on wooden posts in the previous photo and the bottom-right corner of this photo. Those paper circles are placed around the stem, just above the base, of beer glasses when they are served. There is a different decoration for each beer style. I think this is a "Kirin-City thing" and not a "Japanese craft beer thing."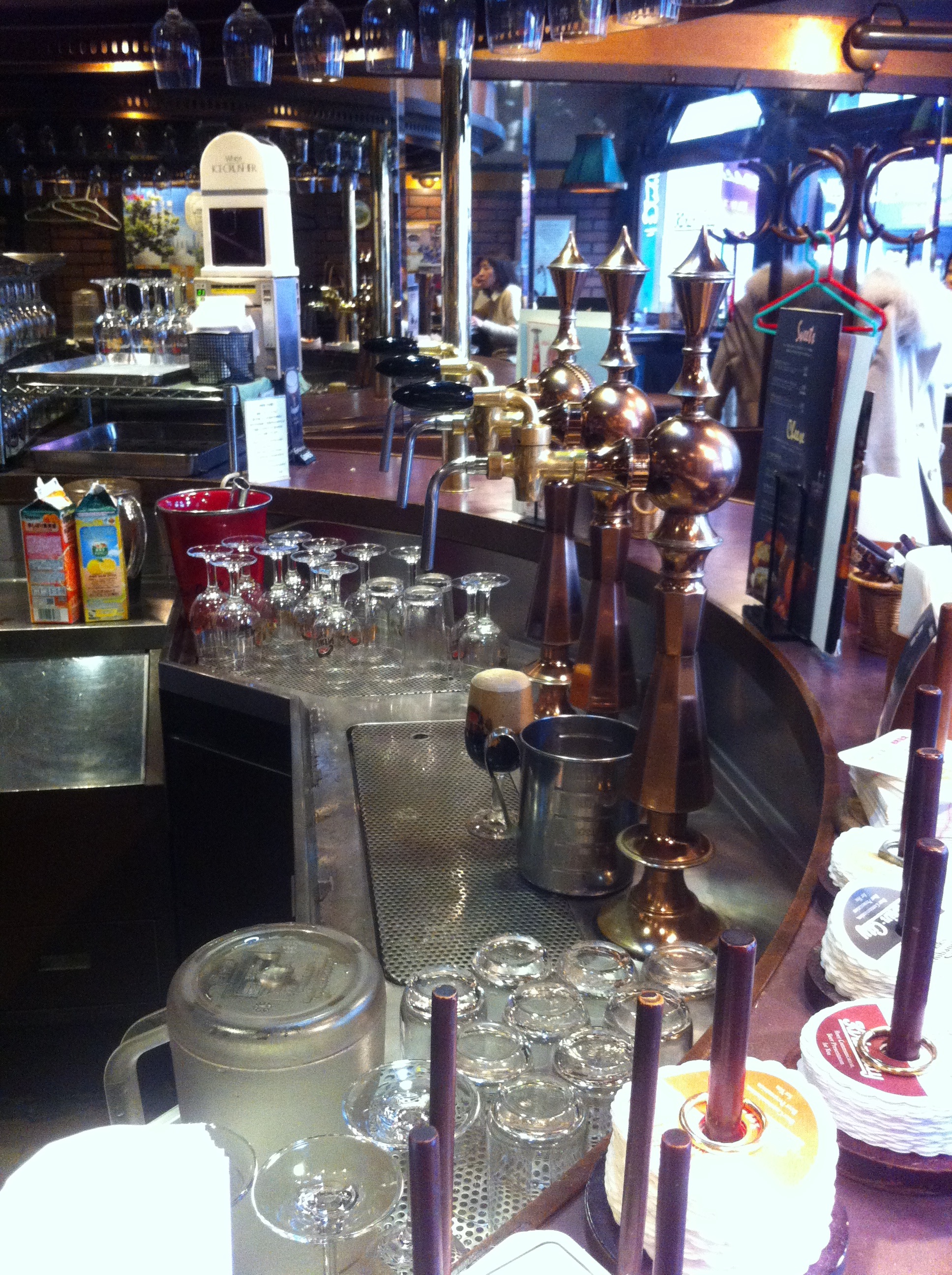 That's all for this visit to Kirin-City! While not exactly a craft beer place, it does offer some unique styles of Kirin beer.
Until next time, kampai!