Last Friday we helped host a Southern Boil! We provided the propane burner and pot for the boil, and a keg of Bushido beer – the first batch we've kegged in over a year!
On tap was our first all-grain brew, batch 28, an American pale ale. Everyone loved it and the beer paired very well with the shrimp, corn, and potatoes, which were prepared with southern spices.
Since our last kegging foray we replaced the cheap plastic tap with a shiny new metal faucet and proper tap handle, which made serving the beer less messy and a lot more fun.
We are looking forward to serving more Bushido beer on tap in the future!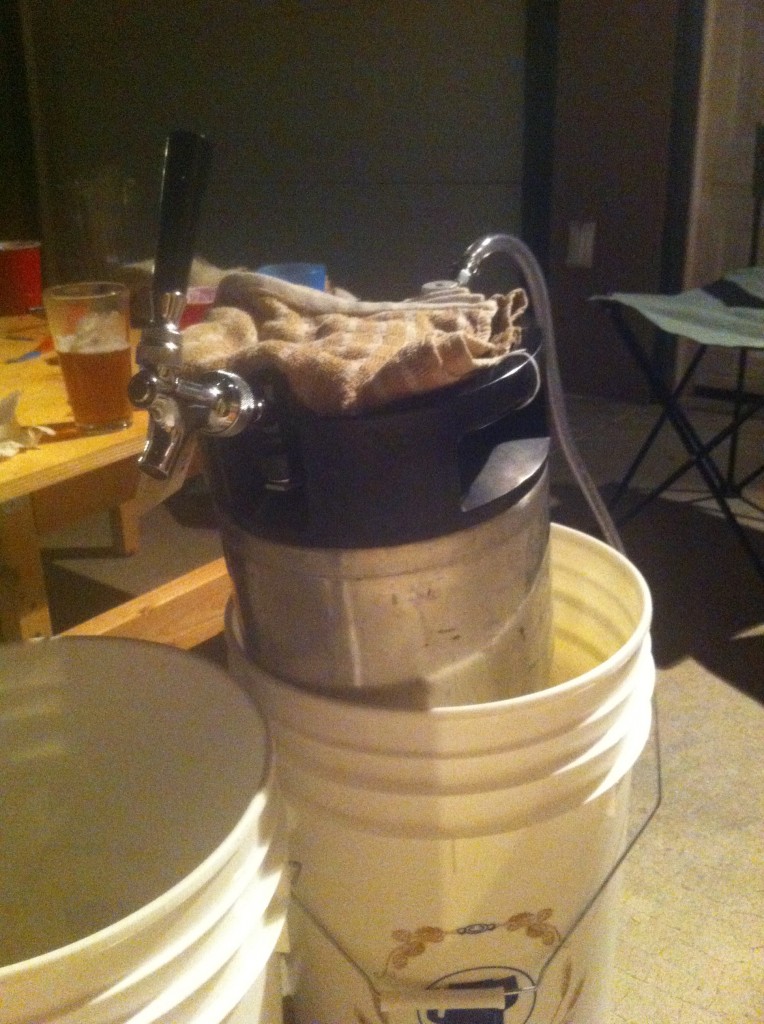 Keg with new tap fixture.

A fresh pour.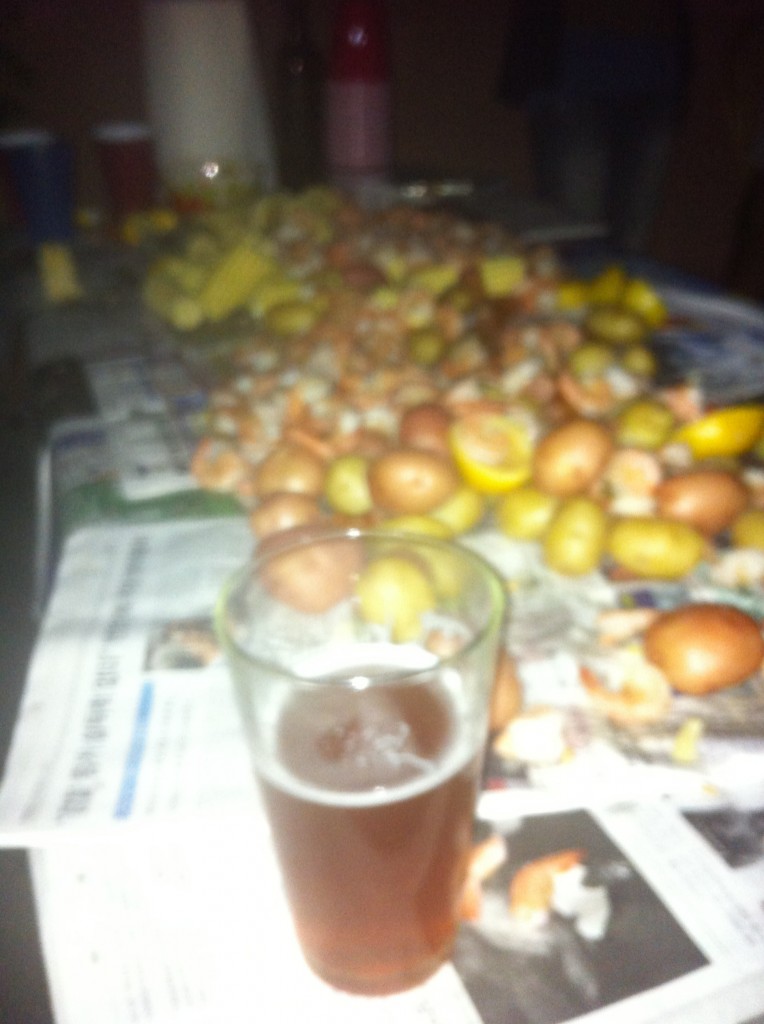 Pairs well with southern food and fixins, even when blurry!