We recommend enjoying these delicious patties on a toasted bun with ketchup, sriracha, mayonnaise, grilled onion, and baby bok choy. いただきます!
(Our recipe is inspired by Brooklyn Brewshop's spent grain bbq burgers.)
Ingredients
1 cup spent grain, wet (or dried, then re-hydrated with 1/2 cup hot water)

1 cup short grain rice, cooked

2 eggs

1 tablespoon soy sauce

1 teaspoon shichimi tōgarashi

1/2 cup panko bread crumbs

olive oil
Preparation
Prepare rice.

In a bowl, combine grain, rice, eggs, soy sauce, and tōgarashi with a fork until eggs are broken up and the mixture becomes cohesive.

Stir in breadcrumbs.

The mixture can be stored in the refrigerator for up to one week.
Cooking
Heat a cast iron or heavy-bottomed skillet over medium heat.
Add a few tablespoons of olive oil.
Place the mixture into the hot skillet in 1/4 cup scoops.
Use a spatula to flatten the scoop into a patty shape.
Let the patty cook undisturbed for 4 – 5 minutes on one side, until the bottom is dark brown and it can be easily moved. (The patty will fall apart if you try to flip it too early.)
Flip and cook on the other side for 3 – 4 minutes.
Photos
Patty mixture prior to adding breadcrumbs.
Patty mixture after adding breadcrumbs.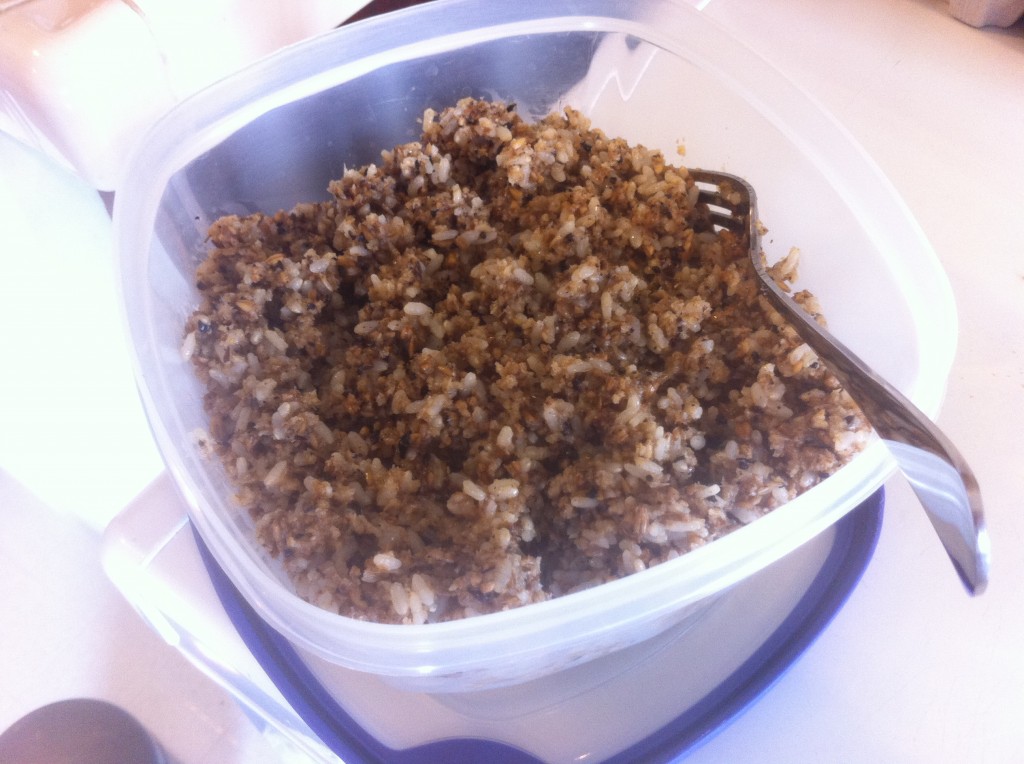 1/4 cup measure of patty mixture in the skillet.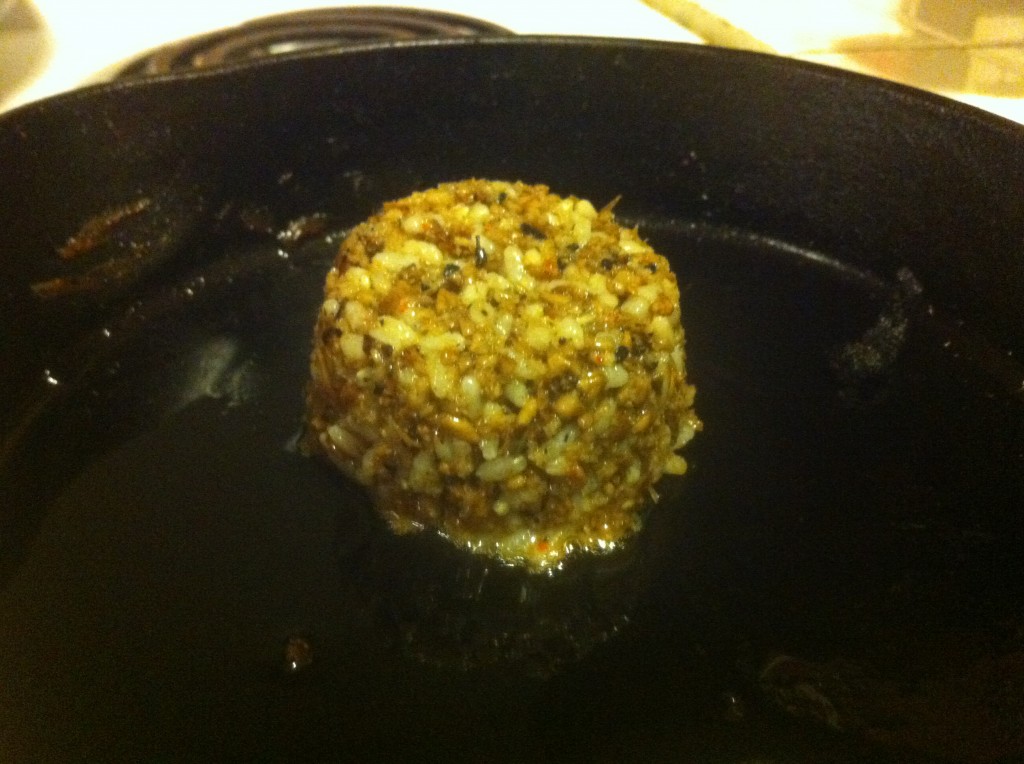 Pressing the mixture into a patty.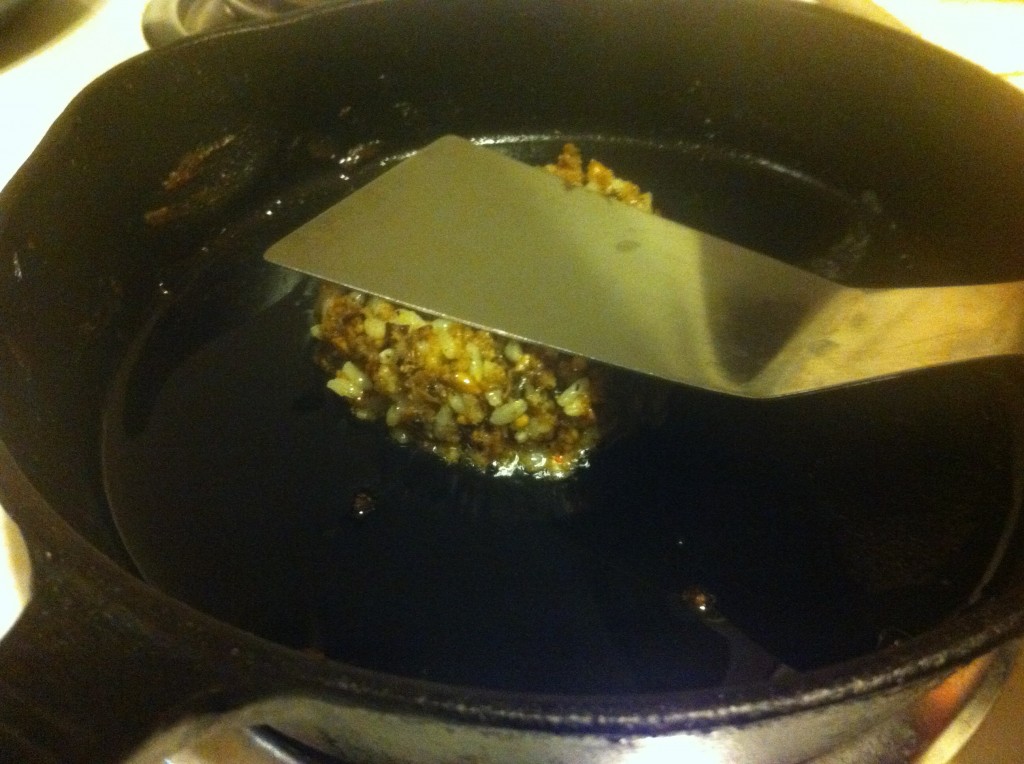 Patty in the skillet.
After the flip.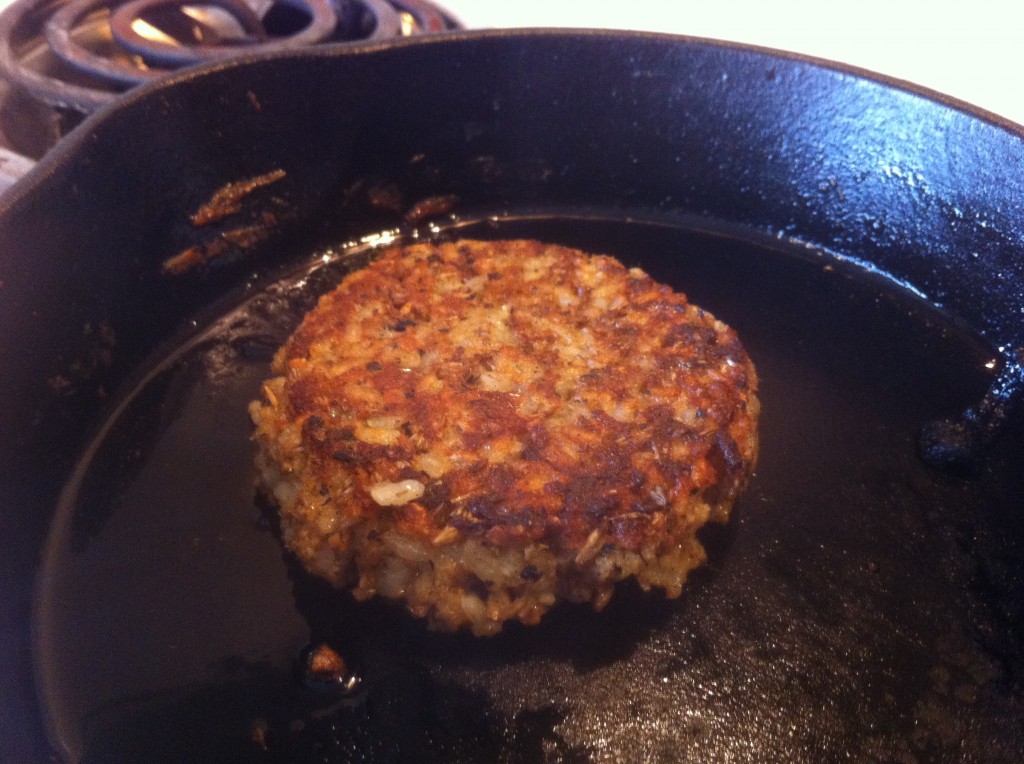 Final assembly.